First cross-border workshop held in Derry~Londonderry as part of delivery programme for project supported through the International Fund for Ireland.
An ambitious cross-border project is bringing people together to deliver a capacity building programme that will make border communities more sustainable.
NetWORKS23 is funded by the International Fund for Ireland's (IFI) Communities in Partnership Programme (CiPP). It has a strong focus on developing and embedding sustainable relationships on a cross-border basis through supporting cooperation and innovation between groups and organisations North and South.
The project is being led by Community Finance Ireland in partnership with Rural Community Network. Both organisations bring a wealth of experience in social enterprise, finance, peace building and reconciliation.
Through a shared learning approach, NetWORKS 23 will facilitate cross-community and cross-border engagement with people who have had limited opportunities for collaborative working. The Project targets community and voluntary organisations in Derry, Sligo, Leitrim, Cavan, Fermanagh, Donegal and Tyrone.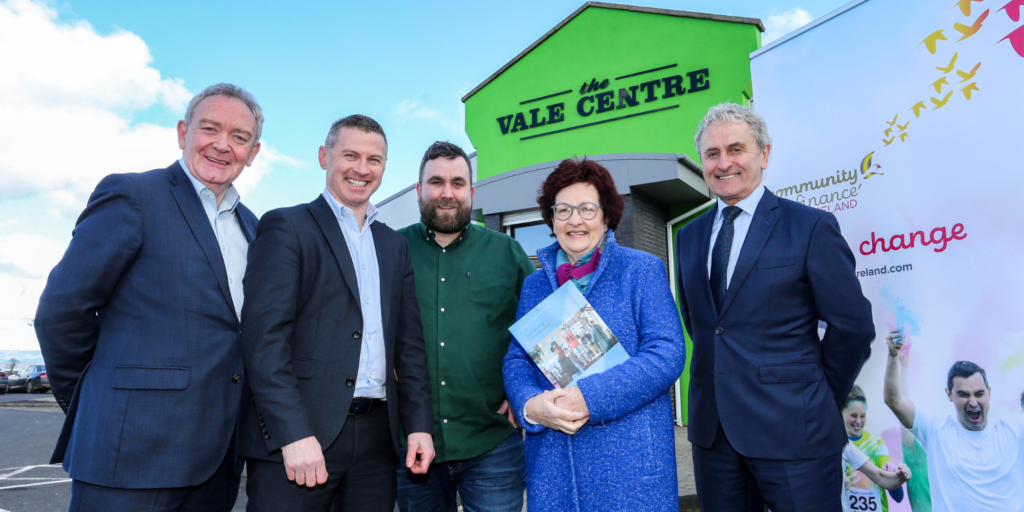 Participants to date have attended residentials in Sligo and a cross-border workshop in Greysteel at the Vale Centre. The daylong seminar provided practical insight into the Vale Centre's commercial activities, revenue generation and how a social enterprise approach feeds into the public and social services offered to the wider community.
NetWORKS23 aims to build progressive partnerships that will deliver meaningful benefits for communities on both sides of the border and raise awareness of the issues and challenges while also contributing to the wider peace building work of the IFI.
Commenting on the project, IFI Chair Paddy Harte says;
"The NetWORKS23 Project is timely as border areas have traditionally suffered from isolation, lack of investment and the ongoing legacy of The Troubles. It is important to examine how we can improve reconciliation between rural Unionist and Nationalist communities to help build resilience and develop local leadership. This initiative will provide the necessary training for participants to examine the long-term development of their own projects within a wider peace and reconciliation context.

The IFI is committed to delivering cross-community and cross-border outreach, encouraging challenging conversations to deal with a range of issues. We are particularly pleased to support this project under CiPP, which values innovation and the creation of positive and long-lasting relationships between cross-border communities who share similar challenges."
Donal Traynor Group CEO of Community Finance Ireland had this to say:
"Community Finance Ireland are delighted to lend their support to this cross-border initiative. Our support for the ongoing prosperity and development of all communities has been in place for over 21 years and our commitment remains for this generation and the next."