At Community Finance Ireland we take a hands-on approach when it comes to working with our clients. We put people first. When our clients call with a query, they hear a familiar voice at the end of the phone. They know the face who is at the other end of an email. Our Change-Makers are on the ground, supporting communities, meeting clients and making an impact in their regions.
We speak finance but we hear people – So, we thought you might like to get to know them a bit better.
Our third Change-Maker takes us to Northern Ireland and to Peter Smyth. Based in Moira, County Down. Peter covers clients across Northern Ireland, working closely with the likes of Forkhill Childcare and Aghavea Parish Church.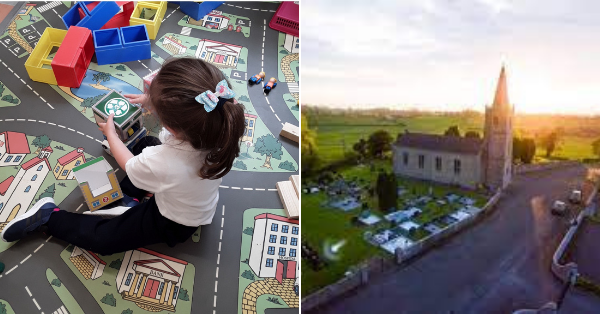 What did your journey to Community Finance Ireland look like?
I studied Economics and Accounting at Queens University Belfast and went on to train as an accountant. From there, I worked as a Company Accountant for a large haulage firm before moving into the private banking sector. I spent 28 years working for an international financial institution in various roles such as Head of Invoice Finance, Business Banking Manager, District Manager and Head of Risk & Operations, before joining the Community Finance Ireland team in 2017.
What does your current client base look like? Are there sectors you expect to see or want to see growth in?
I have a very mixed and varied client base ranging from unincorporated organisations to charities and more sophisticated social enterprises. My clients include Local Enterprise Agencies, sports clubs, childcare organisations, community hubs, faith-based groups and mental health and wellbeing groups.
Coming out of the pandemic I would expect to see a growth in the number of organisations involved in addressing mental health and wellbeing issues.
How do you switch off from work? What are your hobbies and interests?
I am heavily involved in my local church as Church Treasurer and office bearer and also serve on the Board of 2 other faith-based charities.
I am a keen soccer fan and an avid follower of Leeds United and Glenavon. I serve on the Committee of Lurgan BBOB where my son is team captain and I spend every Saturday watching him play.
I walk a lot with my miniature dachshund and enjoy my annual fortnight's holiday in Majorca each year. I also enjoy a number of weekend breaks with my wife. I also became a Granda in February 2020 and love spending time with my new granddaughter Annie Joy!
Now you know a little more about us, we'd like to hear about you.
If you and your team have a dream that could make a difference in your community, we're here to listen. Whether you want to change something by solving a problem or creating an opportunity, we want to hear what you have to say.