At Community Finance Ireland we take a hands-on approach when it comes to working with our clients. We put people first. When our clients call with a query, they hear a familiar voice at the end of the phone. They know the face who is at the other end of an email. Our Change-Makers are on the ground, supporting communities, meeting clients and making an impact in their regions.
We speak finance but we hear people – So, we thought you might like to get to know them a bit better.
This week's Change-Maker is Phelim Sharvin, Client Executive from Strangford, County Down. Working with clients like Forkhill Childcare and Aghavea Parish Church in Northern Ireland, Phelim is passionate about local area regeneration and all matters relating to community development.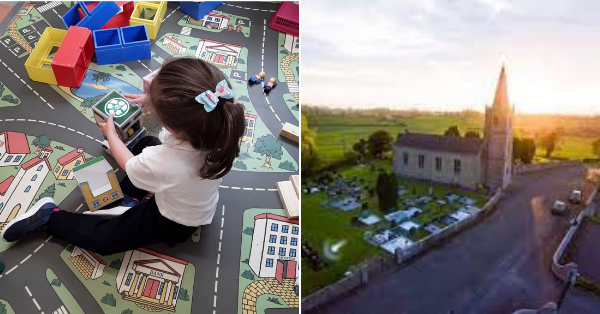 What did your journey to Community Finance Ireland look like?
I joined the team at Community Finance Ireland in 2002, before that I worked in the private sector. I studied European Regional Development, Economics and Business Management at degree and master's level. In the last few years, I've supplemented this with Charter Banker accreditation and a Professional Diploma in Banking. My time working in Community Finance Ireland has given me an extensive knowledge of the Social Finance sector, in particular, Credit, Risk and Portfolio Management. I've been responsible for the CFI Northern Ireland portfolio since 2007 and have worked on developing loan products and funds in the areas of local sports, childcare, green energy and start-up social enterprise.
What does your current client base look like? Are there sectors you expect to see or want to see growth in?
Our clients in Northern Ireland represent a broad mix of sectors ranging from sports clubs and faith-based organisations to training providers, green energy schemes and health & social care providers, and are spread across virtually all rural & urban communities in Northern Ireland.
Sports, Social Enterprise, Faith and Workspace are the largest sectors represented, with some clients being long-established and others are more recently formed. Due to the pandemic and other changes in society I can see health & social care growing in the future.
Do you have a client that, in your opinion, best demonstrates the impact Community Finance Ireland can have?
For me, it would have to be Artspace CIC. It's a specialist facility that currently caters for up to 40 people with complex support needs. A placement fee is paid to Artspace by WHSCT for providing bespoke support to individuals with challenging physical and mental disabilities. CFI have provided finance on three separate occasions to Artspace and helped it grow and deliver its essential service to its user group.
How do you switch off from work? What are your hobbies and interests?
I am interested in Sport, local history and Community Development. I have long history of being involved in a range of voluntary management committees including prominent positions in my local GAA Club, local Community Association and Festival Committee. And in my spare time I have coached GAA and Soccer across a range of age groups from U8 to Senior level.
Now you know a little more about us, we'd like to hear about you.
If you and your team have a dream that could make a difference in your community, we're here to listen. Whether you want to change something by solving a problem or creating an opportunity, we want to hear what you have to say.