– £18 million social finance provided to Northern Ireland voluntary sector since 2016 –
Loughgiel Shamrocks GAC, based outside Ballymoney, is celebrating a win of a different kind. The club is set to repay a £250,000 loan to social finance providers, Community Finance Ireland in full after just five years, following investment in new club facilities including a sand pitch and ball wall. 
With no penalty incurred for early repayment, Loughgiel Shamrocks hit fundraising targets early using a patron scheme fundraising strategy, where members and friends of the club commit to supporting loan repayments.
Sean McNaughton, former Treasurer of Loughgiel Shamrocks GAC, said:
"Our Development Committee identified a need for better facilities due to increased participation in sports in the area.  After purchasing land, we needed financial support to construct a sand pitch with floodlights and fencing and an enclosed, floodlit ball wall with a 3G surface.  We knew that Community Finance Ireland was familiar with the GAA and the needs of local clubs, and we very much appreciated their fast decision making, advice and of course flexibility, allowing us to repay our loan early without penalty."
The facilities at Loughgiel GAC are used by local club teams, Antrim County Hurling and Camogie teams and primary and post primary schools in the area.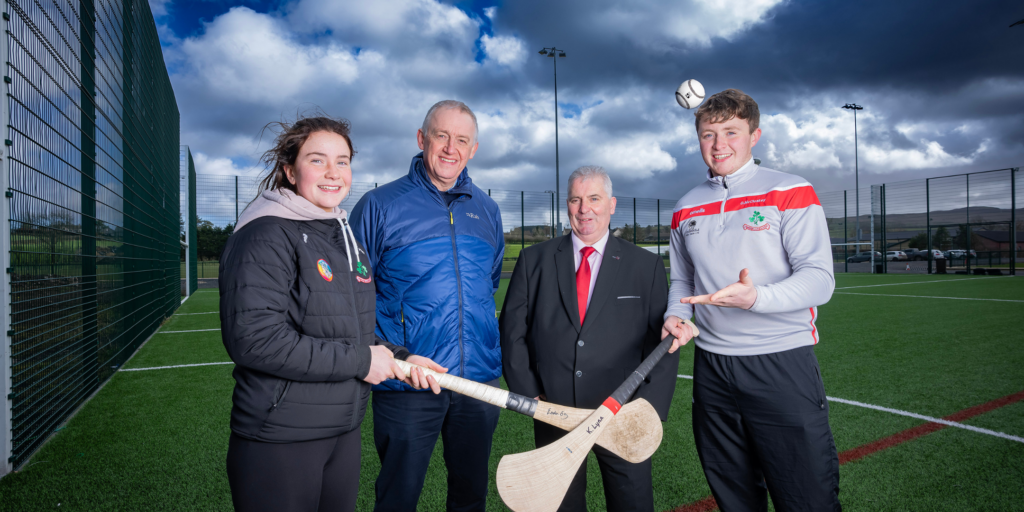 Since 2016, Community Finance Ireland has supported 166 sports clubs, social enterprises and organisations from across the community and voluntary sector in Northern Ireland, with a total of £18.1 million in social finance loans.
Peter Smyth, Client Manager at Community Finance Ireland added:
"When we provide a loan to a GAA club, often towards a capital project like new facilities, it helps build momentum and shows that the club committee is delivering on the club development plan and is therefore worth supporting.

In the case of Loughgiel GAC, the improved facilities led to an increased sporting success by the club and greater usage by local schools and groups. The collective efforts of the committee, club members and supporters of Loughgiel to repay this finance in just five years, is an example of people power at its very best."
Community Finance Ireland has provided £18million in social finance to Northern Ireland's voluntary sector since 2016 and we're proud £5.6m of that has gone to sporting organisations like Loughiel.
If you and your community facility need advice, get in touch today or follow us on Twitter.