– Community Finance Ireland delivers €1.2million in support of Limerick communities
Newcastle West Tennis Club is ready to welcome new members for 2023 as newly resurfaced courts ensure all-weather access and state of the art facilities for players of all ages and experiences. The club has completed renovations with the support of Community Finance Ireland, an all-island social finance provider. 
Newcastle West Tennis Club, which was founded in 1927, had been closed for seven years when a group of volunteers were inspired to reopen the club during the first 2020 lockdown. The club now has 370 members on its books, aged between six and 70.
Cllr Tom Ruddle, Chair of Newcastle West Tennis Club, said:
"The courts were in a bad state of disrepair. In those first weeks, we put in a lot of hard work to clean the place up. We were determined to bring it up to scratch and received initial Council grants to install floodlights and make improvement to the grounds."
With further funding needed to resurface the courts, Newcastle West Tennis Club was approved €42.5k in Sports Capital Grants but this presented the group of volunteers with a new challenge.
"We were delighted to be approved Sports Capital Grant funding, but to access that we had to undertake the works in order to then claim back the grant," said Cllr Ruddle. "As volunteers we couldn't take on that kind of financial responsibility from a traditional bank and go into debt for the sake of the club. Luckily, we were able to access a bridging loan from Community Finance Ireland to get started and unlock the grant. It was a fantastic solution."
As a social enterprise, Community Finance Ireland provides social finance loans to volunteer-led and community organisations that drive social impact.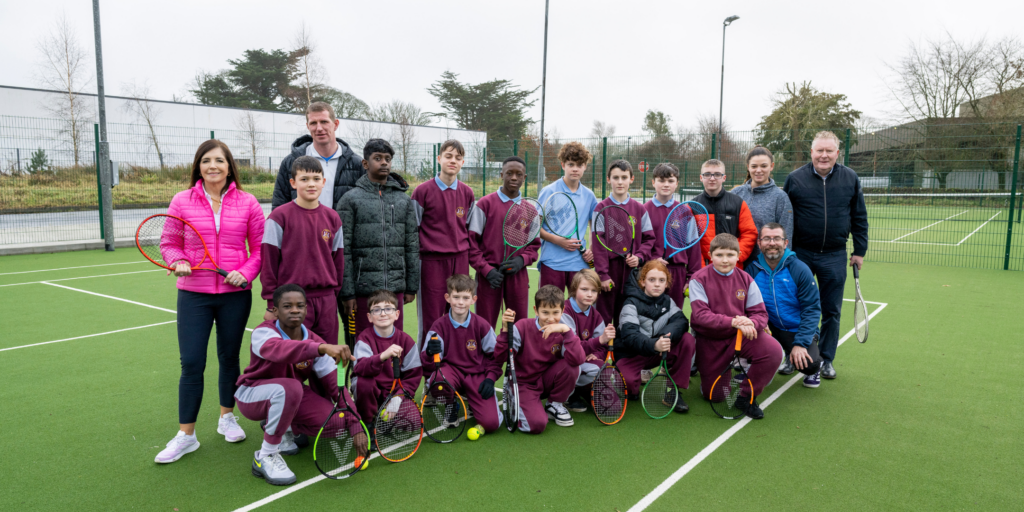 Nora Keogh, Client Relationship Manager for Munster, said:
"Newcastle West Tennis Club has such a rich history and it's an important facility for the town and the wider community. We were delighted to be able to help Tom and the team get their renovations underway and players can get back on the courts. At Community Finance Ireland, we have a wealth of experience working with community organisations and our supports are tailored for their needs- we don't ask for personal guarantees and our loans are fast, fair and flexible."
Ms Keogh has played a role in supporting 66 organisations in Munster to access a total of €7 million in social finance supports since 2016. She said: "We've worked with nine organisations in Limerick already but as far as I'm concerned, that's just the tip of the iceberg. If there are more sports clubs, arts organisations, faith-based groups and social enterprises out there who want to make a change for their local community, I'm here to help them make that possible."
Cllr Ruddle says Community Finance Ireland is the only way to go for sports clubs:
"It's a no brainer. What struck me most was the level of trust and personal care from Nora and the Community Finance Ireland team. I've been involved in local clubs my whole life and I'd definitely be recommending them to other clubs and community groups in Limerick"
If you and your sporting facility need advice, get in touch today or follow us on Twitter.