Earlier this summer we were accredited as a lender under the Coronavirus Business Interruption Loan Scheme (CBILS).
This initiative, created directly to help those impacted by Covid-19, is welcome news for UK based Social Enterprises and Charities (as well as small and medium sized businesses).
As an accredited lender under the British Business Bank's CBILS scheme, we are delighted that we can continue to support those amongst us, who are working to make a positive impact on society or the environment but are working through the impact of Covid-19 to their ideas or projects.
If you are re-setting or re-collaborating a CBILS loan could be very attractive and timely:
Reduce your cost of funding.
The scheme promises no interest or fees payable in the first year – these costs will be covered by the Government's Business Interruption Payment.

No need to provide personal guarantees
For a facility up to £250,000.
Here is a Confidence Checklist:
How much can I borrow?

The range is between £50k -£500k+.


Do I have to apply to the British Business Bank?

No. Community Finance Ireland and in particular our Associate Director, Phelim Sharvin are on hand locally to handle every aspect with you.


I'm an existing client, can I apply for CBILS?

Of course. The fund is for open to all social enterprises or charities if they meet the loan criteria.


How long does the application take?


If you are fast – we are fast. There is supporting paperwork you need to pull together but once we have that – it can be all in place in a matter of weeks.


Can I repay my CBILS facility early?

Yes and without any early repayment fees.

Need to chat further?

We speak finance but we hear people. Associate Director, Phelim Sharvin is ready to listen and has already approved CBILS funding to NI clients. Contact him directly on 07803834124


You are eligible to apply if you answer yes to any of these short criteria:

Your business has been adversely impacted by Covid -19
Your CBILS-backed facility will be used primarily to support trading in the UK.
You are able to confirm that your business generates more than 50% of its turnover from trading activity e.g. Sports clubs may include some fundraising, event income and gate receipts (registered charities are exempt).
You are a UK-based small or medium sized enterprise with an annual turnover of up to £45 million per year.
Please note: The following are not eligible under CBILS:
• banks, insurers and reinsurers (but not insurance brokers),
• public sector bodies,
• state funded primary and secondary schools.
The borrower always remains 100% liable for the debt.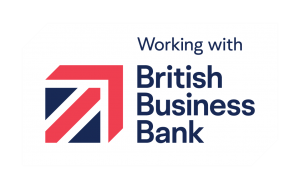 The Coronavirus Business Interruption Loan Scheme (CBILS) is managed by the British Business Bank on behalf of, and with the financial backing of, the Secretary of State for Business, Energy & Industrial Strategy. British Business Bank plc is a development bank wholly owned by HM Government. It is not authorised or regulated by the PRA or the FCA. Visit british-business-bank.co.uk.