– NI Small Business Loan Fund makes £2.3 million available to Co Tyrone businesses –
Cookstown-based go-kart and e-scooter retailer, Gorilla Karts, is one of 84 companies in Co Tyrone to be supported by the Northern Ireland Small Business Loan Fund since 2013, bringing the total allocated to businesses in the county to over £2 million.
The Fund is managed by Ulster Community Finance Ltd (UCF) on behalf of Invest Northern Ireland and delivered in partnership with Enterprise Northern Ireland. UCF is a subsidiary of the social enterprise organisation Community Finance Ireland (previously known as UCIT Ltd). Small businesses, sole traders and partnerships keen to develop their business can avail of loans up to £100,000, while start-up businesses can obtain initial loans of up to £15,000.
Gorilla Karts was founded in 2006 by Andrew Hamilton. From his premises just outside Cookstown, he sells a range of manual and electronic scooters, go-karts, hoverboards and accessories.  In 2022, Gorilla Karts secured £75,000 funding from NISBLF to meet growing customer demand for products and the company's repair service.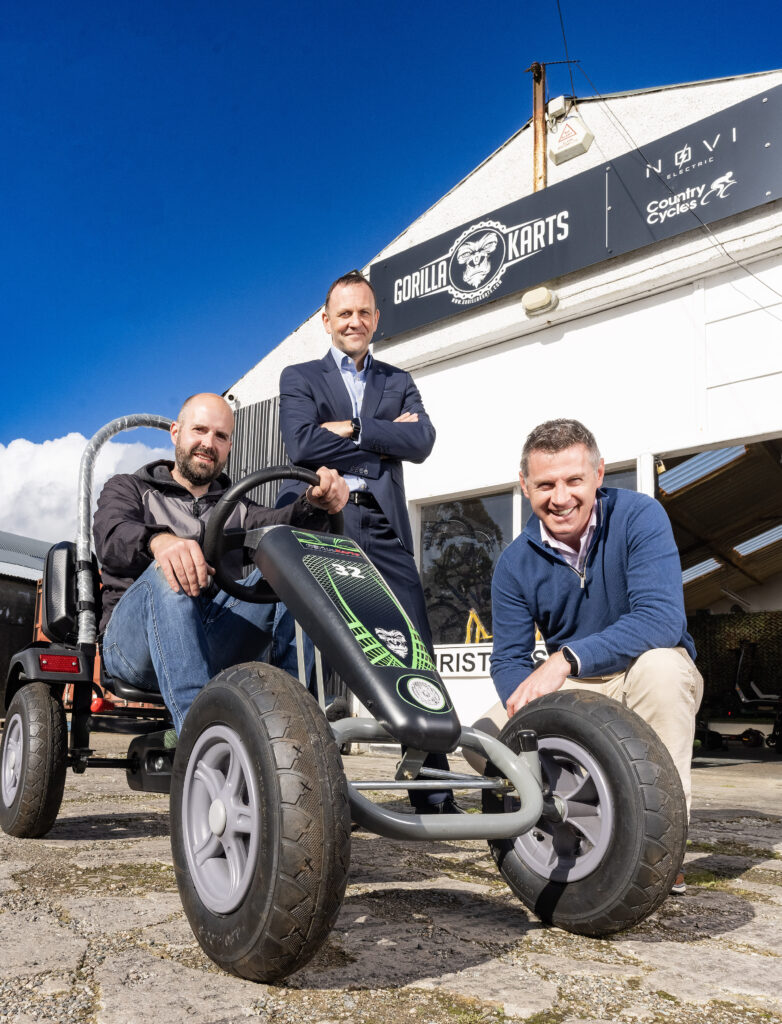 Ulster Community Finance Ltd Chief Executive, Dónal Traynor said:
"Andrew is a one man power house whose love of sporting products clearly makes this small business the success it is today. The ongoing demand for the suite of global products as well as their in-house repair service means it's a one stop shop for those seeking to engage in sporting activities locally.

Other sectors which have benefitted from the Fund to date include manufacturing and renewable energy. The fund is open to organisations throughout Co Tyrone who are interested in learning how financial support of up to £100,000 could further their business ambitions."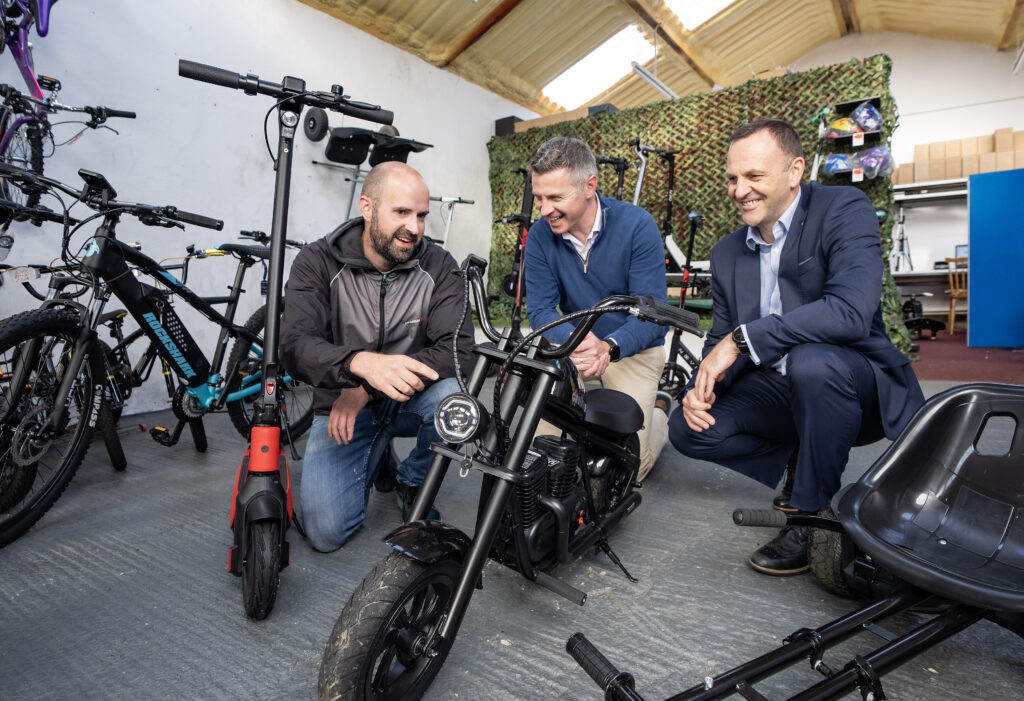 Andrew Hamilton said:
"Growing public interest in e-scooters and hoverboards over the past two years, has resulted in a huge increase in sales. The funding Gorilla Karts received from the Northern Ireland Business Loan Fund has allowed us to purchase additional stock in time for the Christmas rush and to recruit technical repair staff. As well as our local customer base, we also sell online at eBay and Amazon so the funding and valuable advice provided by Ulster Community Finance meant we could maintain our stock levels to meet customer demand."
The NI Small Business Loan Fund is part of Invest NI's Access to Finance suite of loan and equity funds. Nigel McKernan, Invest NI's Director of Corporate Finance, said:
"It is really encouraging to see so many businesses in Co Tyrone benefitting from the NI Small Business Loan Fund, with lending to businesses in the region now surpassing £2m. Gorilla Karts is a business "on the pulse" in terms of consumer demand and takes advantage of the global marketplace via its impressive website. It's a great example of how the Fund can support a business to react to an increase in demand for its products."
To find out more about the Northern Ireland Small Business Loan Fund and how it could help with the next stage of your business's plan, visit their website.