– £18 million social finance provided to Northern Ireland voluntary sector since 2016
Ballymoney-based, Compass Advocacy Network has purchased and developed a social farm which provides training and leisure opportunities for over 50 people with learning disabilities each weekday, with support from social finance providers, Community Finance Ireland. A total loan value of £350,000 enabled the purchase of the 11-acre site and farmhouse outside Ballymoney, and the subsequent installation of phase-3 electricity and upgrade of the farm's outbuildings.
Since 2016, Community Finance Ireland has supported 166 social enterprises and organisations from across the community and voluntary sector in Northern Ireland, with a total of £18.1 million in social finance loans.
Peter Smyth, Client Relationship Manager at Community Finance Ireland said:
"Each time we meet the team at Compass Advocacy Network, we are blown away by their innovation and ambition. At Community Finance Ireland we support a huge range of community and volunteer-led projects from sports projects to social enterprises to faith-based groups, but they all start with an ideas and a group of people who want to make it work.

The opportunities that Compass Advocacy Network provide for vulnerable adults from across multiple sites are incredible and we were delighted to support the purchase and development of Lislagan Farm.

We are proud to have made almost a third of our £18 million social finance available to organisations like Compass Advocacy Network, which deliver Community Services, Childcare, Health and Wellbeing and Education and Training."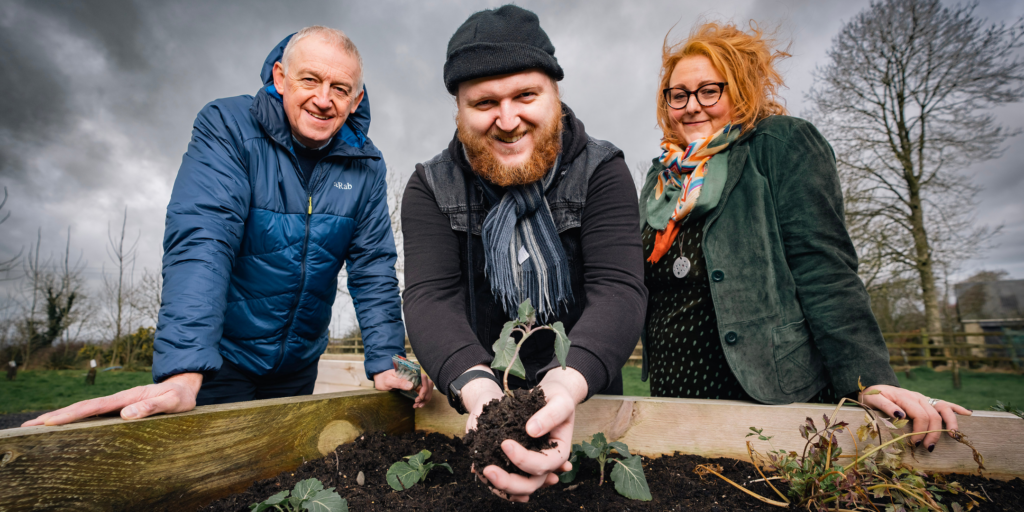 The Compass Advocacy Group was established in 1997 to provide education, learning and employment opportunities to vulnerable adults. CAN's bases provide social and leisure opportunities for over 50 people with learning disabilities per day, 5 days a week in Ballymoney, Ballymena and Coleraine.
Janet Schofield, Chief Executive at Compass Advocacy Network explained:
"As a user-led organisation, the people we support are at the heart of our decision making. As well as social and leisure opportunities, our social enterprises which include recycling, upcycling and retail, give our users real work-based training towards employment.

The social finance support and advice from the team at Community Finance Ireland that allowed us to purchase and carry out improvement works at Lislagan Farm, has been invaluable. Peter and the team really understand and encourage our plans for growth and development. We couldn't have made our plans for the farm a reality without them."
If you and your community facility need advice, get in touch today or follow us on Twitter.