€12 million investment into one of our first clients in the Republic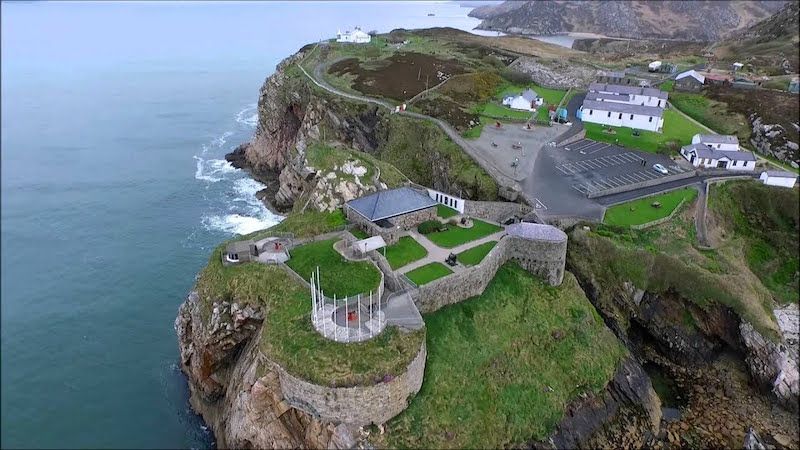 Today was a very good day. It brought to mind the fact that some things are worth waiting for and that as often happens with our clients and in our business, ideas start small and with the right attitude, resilience, plus the combination of physical and human assets, "continued" progress can and does happen – you simply need a few change-makers to get together and dream a little.
Today, the team of change-makers that I met in Fort Dunree over 17 years ago are having a "Whoo-hoo" moment. Everyone in the team and in the county will be swelling with pride and embracing a renewed focus on the next chapter of their unique visitor centre. Situated in what many rightly believe is among Ireland's most naturally beautiful spots, there has always been something special about this place.
But whatever your own personal views, the team at Bord Failte and Donegal County Council believe that this project, which started small and with social finance as a core support, is worth believing in. That this same belief is matched with €12 million (9.2K Bord Failte plus match funding 3.2k Donegal City Council ) tells us something about the people of Donegal and the volunteers who are behind this project.
The money will bring renewed confidence, local employment, pride and the ability to welcome further visitors to buy local food or artisan products, sleep in local beds, walks across the greenways and beaches and all snapped for Instagram; with their photos and experiences shared with the world. Fort Dunree will be ready to make the most of new visitors and a bigger capacity to say welcome – for welcome is what the team have always had in their minds.
My personal ambition is to have every community across the island of Ireland have the benefit of social finance – to build a team that "speaks finance but hears people" and to understand that social impact can be felt, not just dreamt
It's projects like this one and their success story today that helps me and my team continue to do what we do.
As Bord Failte and Donegal City Council invests in Donegal, we made a further investment recently too. Anne Graham joined our team as a dedicated client executive for the Donegal and Connaught region. Anne is a native of Donegal and she too believes in the ability of Donegal and other communities across the island of Ireland to re-charge and recover.
As Anne said on her appointment
"I'm excited about working with social enterprises and community projects across Donegal and Connaught. As we gradually recover from the impact of Covid, early client conversations suggest that many believe that with disruption comes great opportunity. I am here to help the sector make the most of the opportunities and social impact ambitions they see ahead".
I share her sentiment as I too hear, when talking to clients , that recovery and opportunity are hand in glove.
In fact, you will hear more from us later this month, as we launch our €10 million All Island CFI Recovery Loan package, built with projects just like this one in mind; Making social finance loans available for those amongst us who want to help communities thrive not just strive.
Donal Traynor
Group CEO Community Finance Ireland
Ends.