Our all island team are very aware that every small step can help the enormous challenges that climate change and sustainable choices can make to our everyday lives and the planet at large.
We moved "house" in 2021 and had almost 15 years of paperwork stored in boxes that needed to find a home too. Step up Shred Bank, who shredded those old files, helped recycle it and helped us save five trees.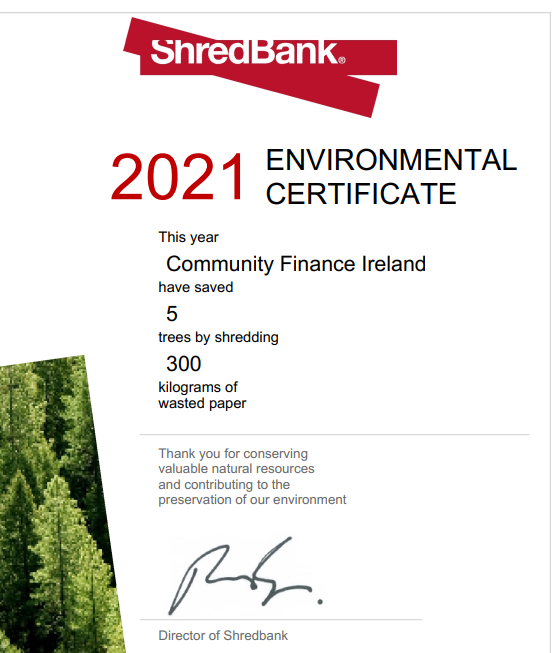 Our client Western Forestry Co- Operative, based in Sligo town have often told us that "trees are the lungs of the earth" and their passionate CEO Marina Conway is a key change-maker herself in the preservation and love of trees.
Marina featured in one of our first Change-maker podcasts and you can hear her views on sustainable forestry here:
Social Impact is in all our hands.