We are inviting you to attend our short Zoom Webinar event on Thursday 23 September from 12 noon to 12:45pm. You'll hear from our Head of Community Finance NI Phelim Sharvin and our Client Relationship Manager for Connacht and Donegal Anne Graham as well as our sporting special guests Sinead Reel (Chairperson of Armagh Ladies' GAA County Board), Brendan Boyce (Donegal Sports Star of the Year 2019 and Irish Olympian) and Joanne O'Riordan (Irish Times Sports Journalist).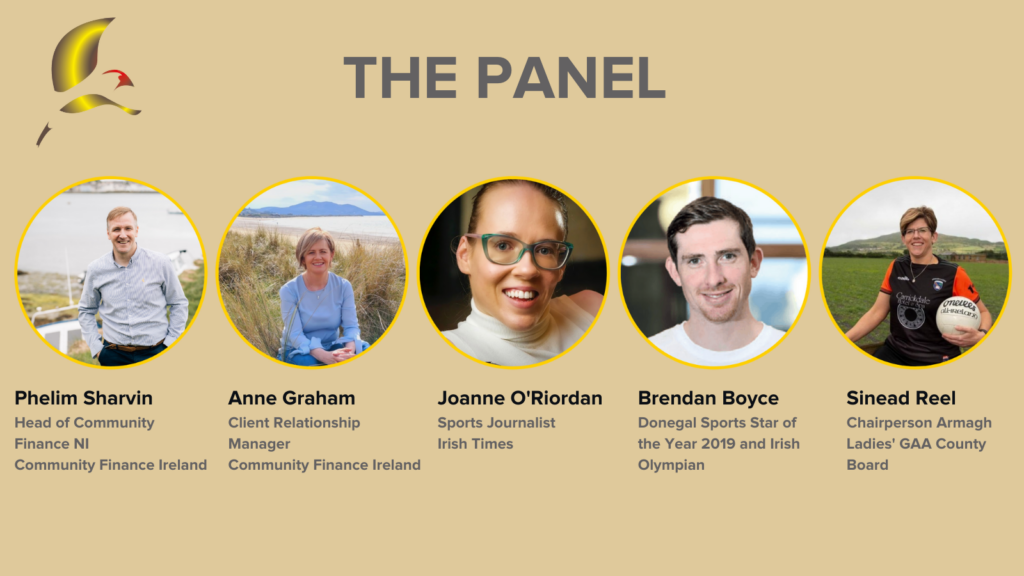 With a current all island client portfolio that makes up 37% of our activity, our team have and continue to seek new ways in facilitating sporting excellence and enthusiasm across the island of Ireland. Our support remained during Covid-19 and we will be on hand again as each of us navigate new terrain and a new normal.
Our genuine commitment to sport runs very deep in our organisation. This is showcased again as we launch our first €/£5 m All Island Sports Loan Fund. Open to all those change-makers across the island of Ireland who may realise that despite Covid disruptions, the ability to gather, train, play and compete plays a key role in our personal and community connections.
The theme of this event is Financial as well as physical fitness is key to success. The panel will discuss the importance of financial and physical fitness and detail how our new £/€5 million All-Island Sports Loan Fund can support sports club's activity.
---
Our Speakers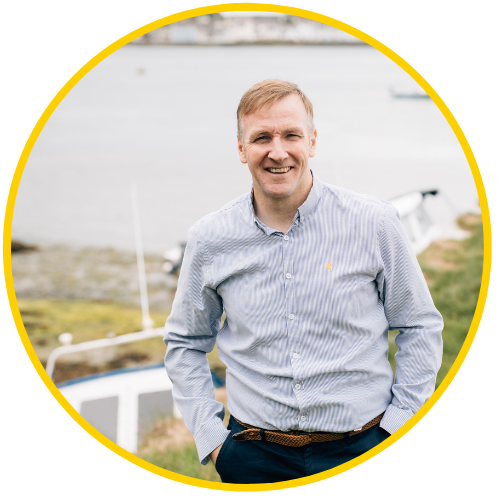 Phelim Sharvin | Head of Community Finance NI, Community Finance Ireland
Phelim is a Chartered Banker and holds a Masters degree in European Regional Development, Economics & Business Management. He joined Community Finance Ireland in 2002, bringing with him nearly 20 years' experience in the Social Finance sector and Portfolio Management. He has helped develop tailored loan products and bespoke loan funds in the local Sports, Childcare, Green Energy and Start-Up Social Enterprise sectors. He is a sports enthusiast and is involved in his local GAA club.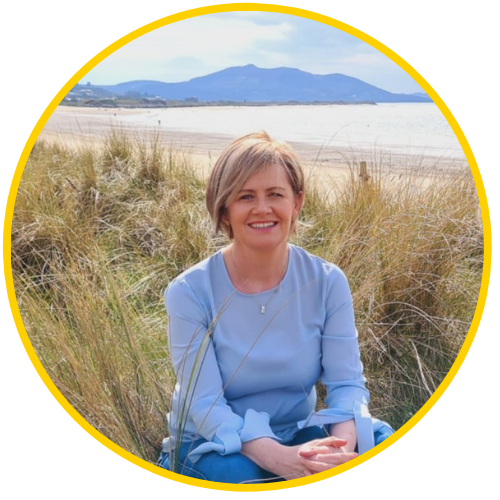 Anne Graham | Client Relationship Manager, Community Finance Ireland
Anne joined Community Finance Ireland in April 2021 as our Client Relationship Manager for Connacht and her native Donegal. Anne has over 25 years' experience working across financial services in business development, business lending, and financial advice and credit control roles. Anne holds an MBA from University of Ulster and a QFA Diploma from the Institute of Bankers. When not working with clients, Anne spends her time running and has recently taken up sea swimming on the beautiful shores of Lough Swilly. Family time is a priority at weekends and if not attending Football or GAA matches, Anne enjoys cooking and making the most of beautiful outdoors in Donegal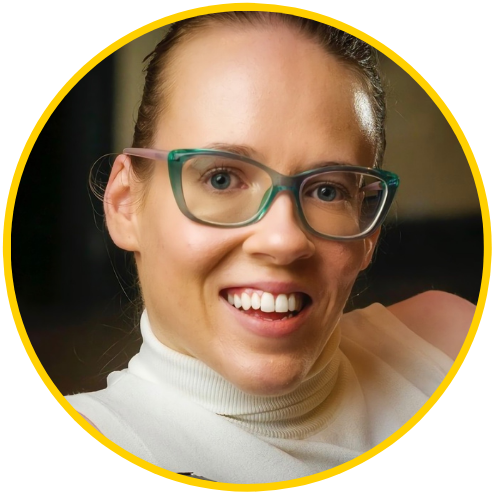 Joanne O'Riordan | Sports Journalist for the Irish Times and Activist
Joanne O'Riordan studied criminology in University College Cork (UCC) and is only one of seven people in the world living with a rare physical disability known as Total Amelia. Joanne is an activist for people with disabilities, a motivational speaker and a sports columnist with the Irish Times. Joanne has spoken before the UN and was named Young Person of the Year at the People of the Year awards in 2012. Joanne also appears in the 2013 documentary No Limbs No Limits. Joanne recently travelled to Japan in 2021 to cover the Tokyo Paralympic Games.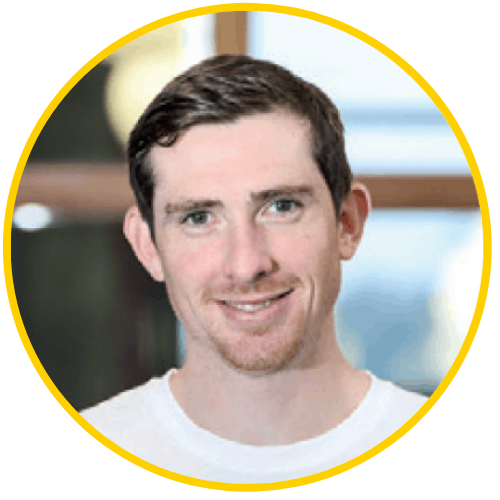 Brendan Boyce | Olympic Race Walker and Sports Ambassador
Brendan Boyce is an accomplished sportsman who has competed three times in the Olympics in the sport of race walking. Most recently he finished tenth in the 50km walk event in the Tokyo 2020 Olympics. A native of County Donegal, Brendan has benefitted from Community Finance Ireland's investment in Finn Valley Athletics Club. Brendan now lives in Midleton and trains in Cork City. Brendan has been vocal on sporting issues that he feels are unjust, recently using his influence to speak out about the International Olympic Committee (IOC) giving itself power to remove sports from the Olympic program.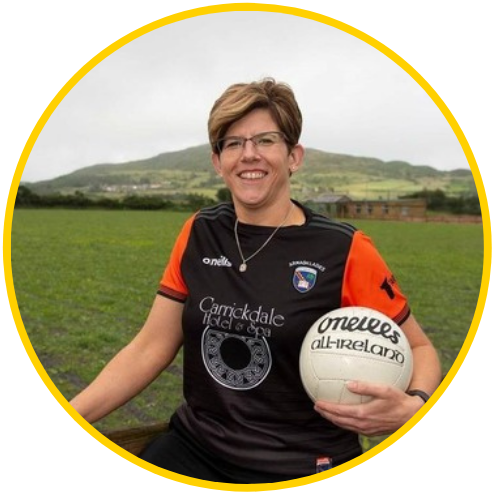 Sinead Reel | Chairperson Armagh Ladies' GAA County Board
Sinead Reel is a lifelong GAA player and fan. For Sinead, Sport is very much a family affair with both her father and her brother also sharing her love for competing on the GAA pitch. Sinead made history by building the first and only dedicated female changing and playing pitch in Co. Armagh. Her dedication to sport in her local community has not only helped to develop new state of the art playing facilities but has also created employment opportunities and helped to advance opportunities for the next generation of players.
Register Now
To reserve your place, simply register with Eventbrite below: