At Community Finance Ireland 37% of our loan portfolio is made up of organisations from the sporting sector. So our team spend a lot of time talking to and walking with those in their local communities who see sport as a means to offer opportunities, address rural decline and also help personal and community fitness.
Each has a very hands-on approach when it comes to working with our clients. We put people first. When our clients call with a query, they hear a familiar voice at the end of the phone. They know the face who is at the other end of an email. Our change-makers are on the ground, supporting communities, meeting clients and making an impact in their regions.
We speak finance but we hear people – So, we thought you might like to hear their own thoughts on what a sporting change-maker might look like and also their own sporting stories.
---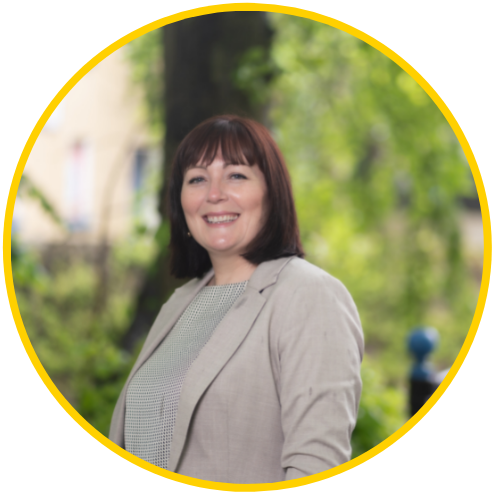 Our next Change-Maker is Pauline Carolan, our Office Administrator living in the wee county of Louth.
---
What has been your own involvement in sports?
My participation in sport has been varied over the years. It started as a young girl, twirling a baton and marching the roads of Ireland as a majorette. In my teenage years, in secondary school volleyball was a sport I loved and spent weekends competing in tournaments.
I decided a number of years ago, that I wanted to complete a marathon before a big birthday. I ended up completing three, and while I can't say I enjoyed every minute of it, I have made friends for life and learned some invaluable life lessons along the way. I have also been involved in charity cycles from Dunleer to Ballinasloe (both on the bike and behind the scenes).
What client or local sporting clubs do you admire and why?
Behind every local sporting club and voluntary organisation, is a group of people and volunteers, who give their time and their knowledge, to selflessly help others, and it is these people I admire most. The people who arrive an hour before everyone else to get the pitch ready, the people with their line full of freshly washed team colours, the people who clean up and switch off the lights, long after everyone else has gone home.
Who is your sporting hero and is there a particular reason?
My sporting heroes are local legends David and Aileen 'the Sheriff' Carrie.  They set up a running group in 2010 to help local people in Dunleer achieve their dream of training for and completing a marathon (with a lot of craic along the way). David is a postman by day, and a running coach by night. He is a former international athlete, and has helped over 1,000 people achieve their dream of completing a marathon (whether you are a turtle or a hare). In the process, hundreds of thousands of euro have been raised for charities.
How has sport helped you/ your family/ community personally?
In recent years, sport has made me realise, that if you put your mind to something, you can achieve anything.
Finally on a scale of 1 (average) to 5 (excellent) how do you rate your own fitness?
I would say 3 at the moment.
---
If you and your team, have a dream that could make a difference in your community, we're here to listen. Whether you want to change something by solving a problem or creating an opportunity, we want to hear what you have to say. Get in touch with us today.