At Community Finance Ireland 37% of our loan portfolio is made up of organisations from the sporting sector. So our team spend a lot of time talking to and walking with those in their local communities who see sport as a means to offer opportunities, address rural decline and also help personal and community fitness.
Each has a very hands-on approach when it comes to working with our clients. We put people first. When our clients call with a query, they hear a familiar voice at the end of the phone. They know the face who is at the other end of an email. Our change-makers are on the ground, supporting communities, meeting clients and making an impact in their regions.
We speak finance but we hear people – So, we thought you might like to hear their own thoughts on what a sporting change-maker might look like and also their own sporting stories.
---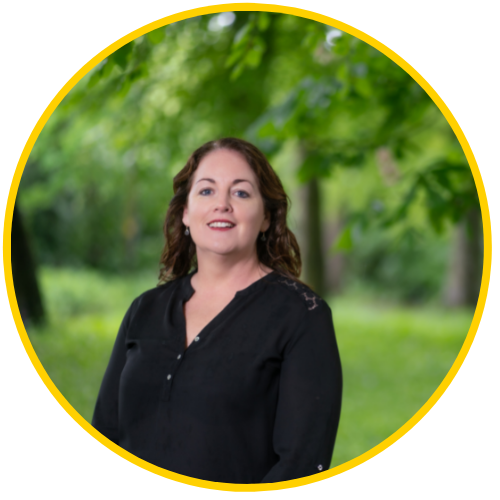 Our next Change-Maker is Terri Martin, our Office Manager and Micro Finance Lead. Living in Co. Louth, Terri is a big advocate for Ladies' GAA.
---
What has been your own involvement in sports?
Where I grew up there were limited team sports for girls, so with the help of a few friends we set up a Ladies' Gaelic Football team with the full the support of Meath Hill GAA Club (Co. Meath), and within a few short years we won the Junior Championship. As a result of this I was asked to trial for Meath Ladies' at the U16 age group, where we won a Leinster Championship, from there I captained the Meath Ladies' Minor team who also a Leinster Championship. I then trialled for Meath Ladies' Junior team, where I successfully got my place on the team. After being beaten by Donegal in the semi-final the previous year, we were lucky enough to go on and win a Junior All Ireland Championship and League title in that same year (I have deliberately left the year out as it might give my age away) I also played soccer at a local level and badminton in the winter time, great to keep you fit in the winter months.
What client or local sporting clubs do you admire and why?
I'm a die-hard supporter of my home club of Meath Hill. Still to this day, I follow them all around the county. It is a small rural club, but we are known for being fierce loyal and always support our team on match days. This creates a kind of belonging to our community. This was demonstrated more than ever during the Pandemic, where there were many volunteers to do shopping, make dinners etc. for those in the community who needed support during hard times.
Who is your sporting hero and is there a particular reason?
Too many too mention, but I have to say with Meath Ladies' winning the All Ireland Senior final recently – who could not but admire Emma Duggan and Vicki Wall – their sheer determination and will to win is an inspiration to any child or adult who plays sport.
How has sport helped you/ your family/ community personally?
Sport has created many wonderful memories for me, especially those family days out when we would head to Croke Park with three generations packed into a car, playing games, trying to sing songs on route, the obligatory picnic and of course the post-match analysis discussed over a drink on the way home, building bonfires and dancing on the street to celebrate glory days of Sean Boylan's reign, a distant memory now but we will come good again.
Finally on a scale of 1 (average) to 5 (excellent) how do you rate your own fitness?
Unfortunately 1, average is how I would describe my fitness at present, I spend my time mentoring my children's Gaelic teams and dropping and collecting from the numerous sports that are available to my kids nowadays, so I'm lucky if I get time to walk the dog.
---
If you and your team, have a dream that could make a difference in your community, we're here to listen. Whether you want to change something by solving a problem or creating an opportunity, we want to hear what you have to say. Get in touch with us today.