At Community Finance Ireland we take a hands-on approach when it comes to working with our clients. We put people first. When our clients call with a query, they hear a familiar voice at the end of the phone. They know the face who is at the other end of an email. Our Change-Makers are on the ground, supporting communities, meeting clients and making an impact in their regions.
We speak finance but we hear people – So, we thought you might like to get to know them a bit better.
Covering mid-south Leinster, our next Change-Maker is Barry Symes, Client Executive from Waterford. Working with clients like Red Cross Glen of Imaal Mountain Rescue and Sensational Kids. Barry is passionate about growing Community Finance Ireland's brand and impact in Leinster.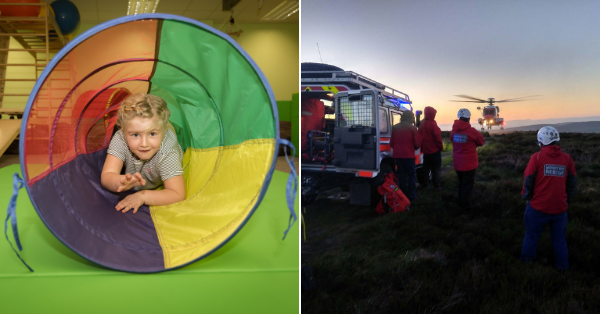 What did your journey to Community Finance Ireland look like?
I joined Community Finance Ireland in 2017. Prior to that, I spent 17 years working for a private financial institution where I rose to Senior Managerial level. I am the founder and proprietor of SME Debt Solutions. In terms of my education, I completed a diploma in Financial Services from Waterford Institute of Technology and hold a certificate in Agriculture from Teagasc. I am also an Associate Member of the Institute of Banks.
What does your current client base look like? Are there sectors you expect to see or want to see growth in?
I have a diverse range of clients with investments in most sectors. With mid-south Leinster being a largely rural area, Sport & Community make up a large portion of my clients. Community Finance Ireland has only been active in this area for the last four years so these two are where I see the most growth happening. However, as awareness grows of what we have to offer local communities I'd hope to see that growth in lots of other areas.
Do you have a client that, in your opinion, best demonstrates the impact Community Finance Ireland can have?
Thankfully, there are multiple of examples of where CFI's investment has been a key element for positive impact. A recent one is Kiltegan GAA Club, who collaborated with their community, camogie club and stakeholders like the Local Authority, Local Development Company and CFI to bring about a transformational sporting & community project for their village. This has resulted in the village being nominated for a prestigious Pride of Place Award. A most deserving nomination.
How do you switch off from work? What are your hobbies and interests?
A young family keeps one busy, as does my wide interest in sports, politics, motors, reading and other such interests.
Now you know a little more about us, we'd like to hear about you.
If you and your team have a dream that could make a difference in your community, we're here to listen. Whether you want to change something by solving a problem or creating an opportunity, we want to hear what you have to say.